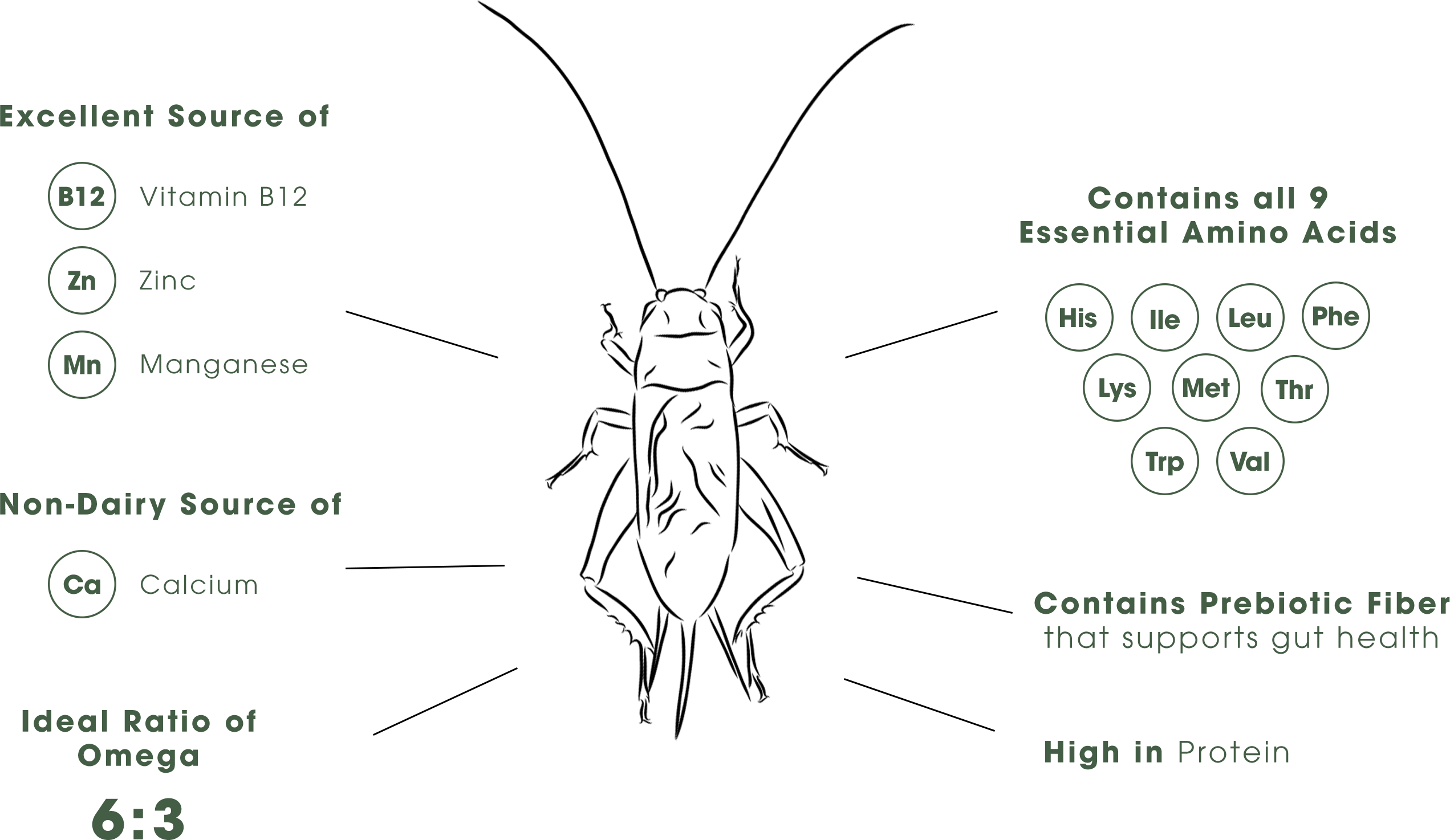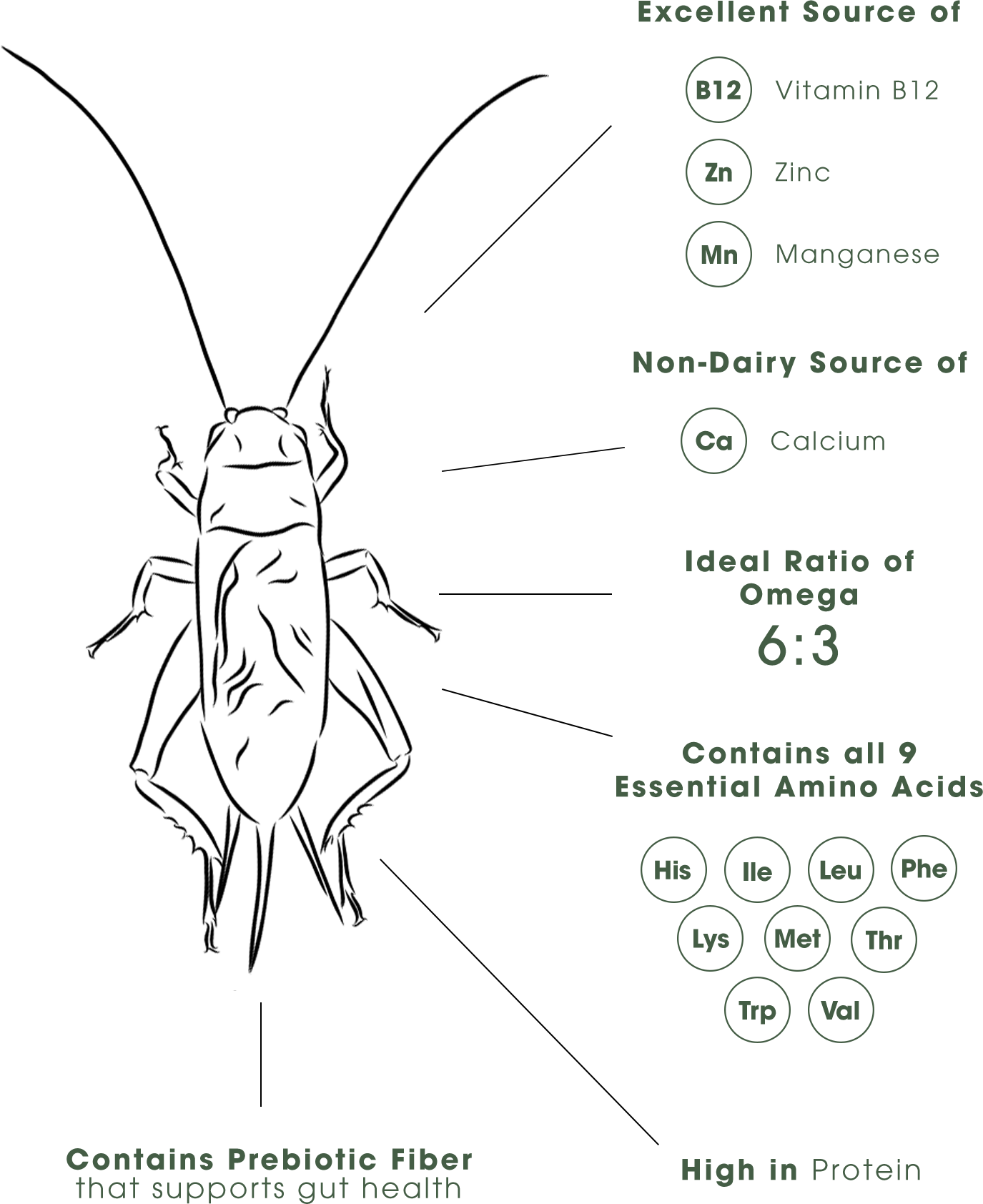 Sustainable
Crickets require

LESS LAND

LESS ENERGY

LESS FOOD

LESS WATER
What our


customers are saying
"
I love Prairie Cricket Farm's cricket powder because it has a very mild taste and one serving is an easy way to add extra protein to all my morning smoothies. It blends in nicely with all other ingredients I've tried so far and I feel great knowing I am getting good, affordable nutrients while supporting a local business that is aiding in food sustainability!
Caleigh
"
What got me sold on this product was the BBQ flavoured crickets. A great, healthy alternative snack while working. Can't wait to try the other flavours that this local family produces next.
Scott
"
I love Prairie Cricket Farms for many reason. Number one, owners Ryan and Lesley are awesome, they really get it! They are offering a product that is not only good for me, but the EARTH too! It's quite incredible to have a whole foods, complete protein source that is so full and rich of vitamins and minerals with such a small ecological footprint. Aside from that, it's pretty cool that they help keep me nourished and my training on track!
Jesse