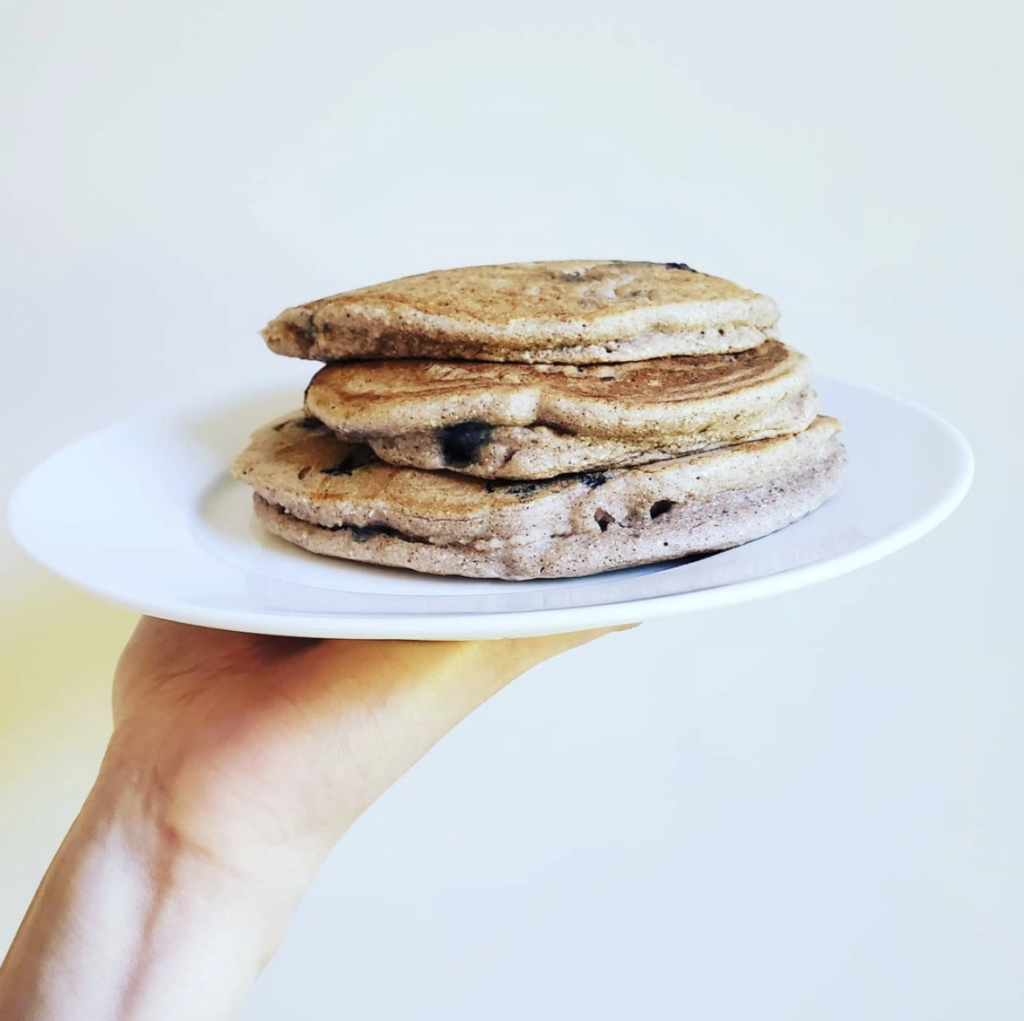 1/4 cup coconut flour
1/4 cup cricket powder
1/2 cup arrowroot flour (all available at Feelin Good in Morden)
1 tsp cinnamon
1/2 tsp baking soda
1/2 tsp baking powder
pinch of sea salt
3 eggs
3/4 cup almond milk
1 tsp vanilla extract.
Mix dry ingredients and wet ingredients separately and then add together. They will seem runny at first but let it all soak together and then use a 1/4 cup to scoop into the pan. Cook on the one side until you're able to safely flip them.