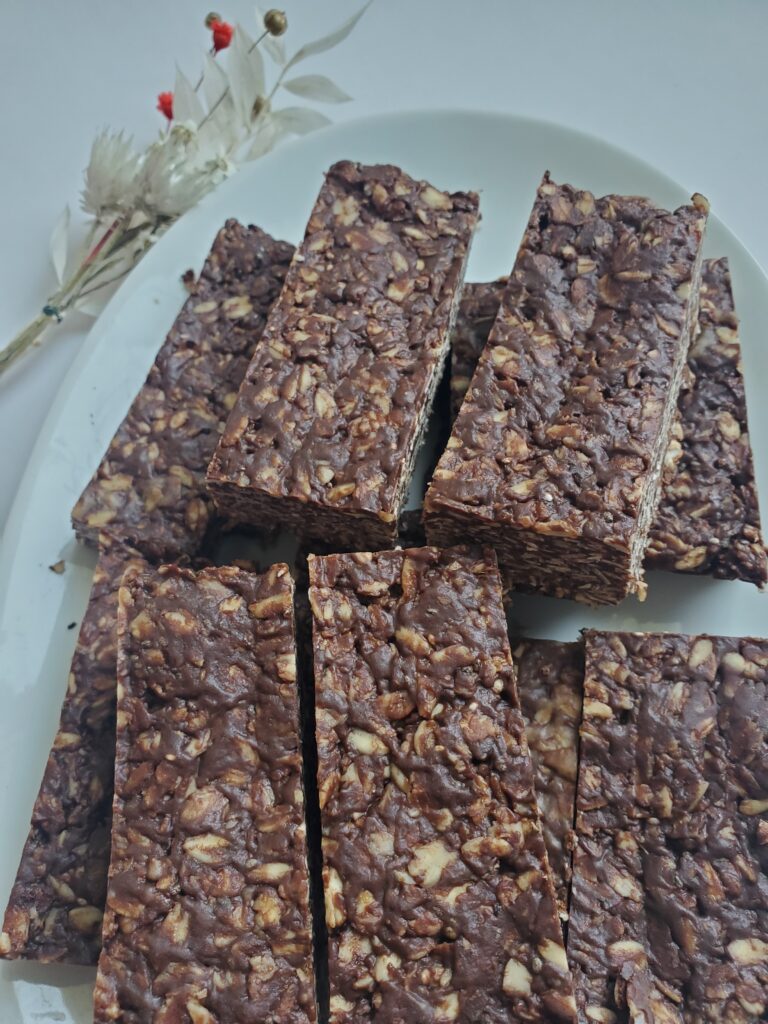 1/3 cup cricket powder
2 1/2 cups rolled oats
2 tbsp chia seeds
1/3 cup cocoa powder
1/2 cup peanut butter
1/4 coconut oil
1/3 cup honey
1/4 cup chocolate chips
Mix together the peanut butter, honey and coconut oil. Mix dry ingredients in another bowl, then add wet ingredients. Add in chocolate chips. Press into an 8×8 pan lined with parchment paper and chill for at least an hour. After it's hardened, remove from the fridge and cut into bars. Store in the fridge.
To make this recipe nut-free, just replace the peanut butter with sunflower seed butter.